Carina Francioso is an internationally recognized, award winning Canadian fine artist with works held in private and corporate collections around the globe. Her meticulous attention to detail is clearly demonstrated through her contemporary realist oil paintings.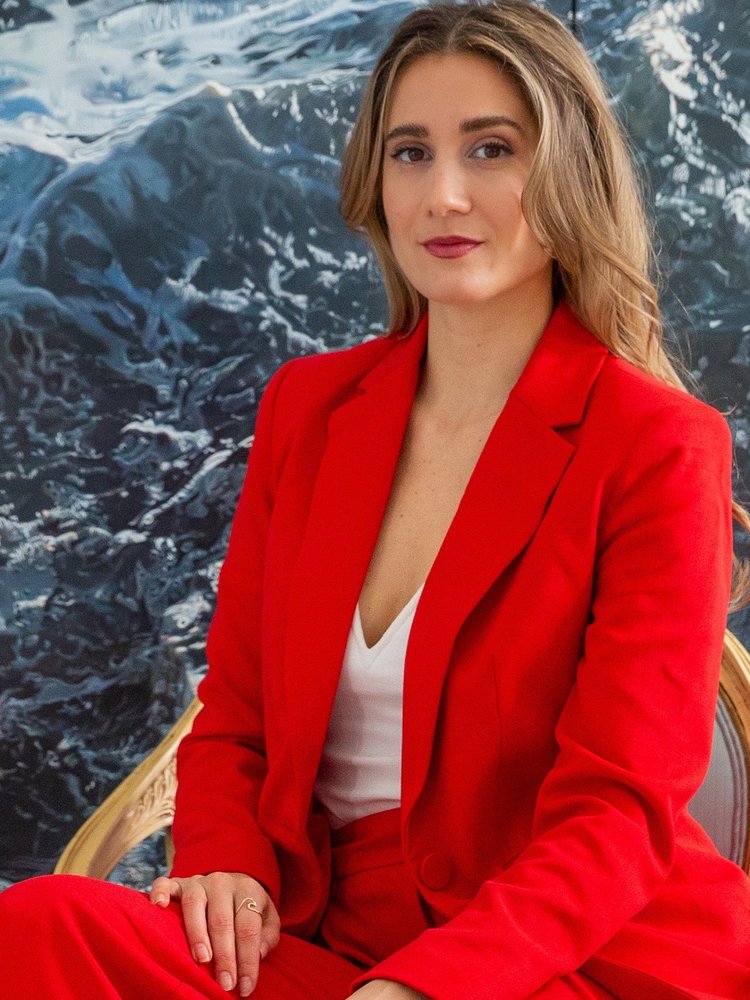 For several years Carina's work has drawn inspiration from the calm or tumultuous, incessantly changing waters of the world. Her paintings express the beauty, power and fragility of these precious waters.
Carina's adolescent years were spent boating with family on Georgian Bay in Canada, and since the age of 16 she has enjoyed spending her summers living seaside in Salento, Italy. These experiences provide ripe inspiration for Carina's work. Her connection to water provoked the introduction of the female nude in water (self portraits). She says, "these works depict the deep connection to water that I experience, however, they also speak of the link between water and woman: the strength, fragility, power, healing, and life-giving qualities that both woman and water possess."
Carina has always had deep appreciation for the old masters and realism renaissance painting, hence the realistic execution of her work. She immortalizes her paintings with deep grace and delicacy; her work is a direct reflection of her passion for life and her constant inquiry into beauty… the natural, the physical, the spiritual.
Carina has been invited several times as a Juror on the Boynes Emerging Artist Award Panel. She is the recipient of the 2019 Arcadia Contemporary Gallery Award, the Bernice Adams Memorial Visual Arts Award and Bursary, among several others. Her work was internationally broadcast on RAI Television and has been featured in various magazines such as American Art Collector, GRAND Magazine, Art Renewal Center's International Realism Salon Catalog, Hyperrealism Magazine and Panoram Italia.
Some of her celebrity collectors include the Princess of Dubai, John Legend, Tony Robbins, Wim Hof and Jim Kwik. Her work can be seen in private yachts and several homes designed by celebrity designer Barclay Butera.